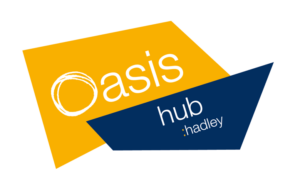 Hadley Youth Hub is based in Ponders End and will offer innovative activities in the North East corner of Enfield, including Enfield Highway and Enfield Lock. The Hub will be open to all 10-19 year olds across the different activities and will build a strong sense of community by working with the older residents in those areas. A strong community is a happy community!
The Youth Hub Team are fully trained Youth Workers, passionate about young people and community. They will ensure that the Hub is a place where all young people can feel safe and access a range of opportunities to enhance their wellbeing and skills.
The current opportunities available at the Hadley Youth Hub include:
Junior Club Sessions
Senior Club Sessions
Fitness Sessions
The Hadley Bike Project
Holiday Activities and Trips
Mentoring Support
Volunteering and Leadership
In addition to the above activities the Hub will also develop clubs that encourage all community members the opportunity to get to know each other regardless of their age.
02088046946 ex 73102