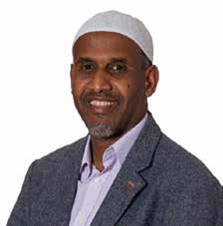 I am delighted to introduce Enfield's reviewed Local Offer for Care Leavers.
This is the guide that all local authorities are required to provide to care leavers with information about the services and support that you are entitled to. We will update this information regularly as new services and entitlements are agreed.
We know that the transition to adulthood can be a very challenging time. Enfield Council is committed to providing you with the necessary tools and support that you will need in preparation for independent living. In doing this we will work alongside you in the completion of your Pathway Plan to help you decide what you want to achieve when you leave care, including your future GOALS and what help you'll need to achieve them.
This guide will focus on 6 life GOALS that will be key in your pathway towards independence:
STAY HEALTHY
BUILD UP LONG LASTING, POSITIVE AND SUPPORTIVE RELATIONSHIPS
ENGAGE IN EDUCATION, TRAINING AND/OR EMPLOYMENT
ACCESS AND SUSTAIN LONG TERM ACCOMMODATION
ACCESS TO INFORMATION, PARTICIPATE IN SOCIETY AND INFLUENCE
BE IN CONTROL OF YOUR FINANCES
Your Social Worker or Personal Advisor will be happy to discuss any questions that you have about this Local Offer. If English is not your first language, or if you have communication difficulties, we will arrange for you to have a copy of this information in a format you can access.
With my warmest wishes to you all
Cllr Abdul Abdullahi
Cabinet Member for Children's Services