This is the Team, under Enfield Children Services, responsible for supporting and preparing you for independence.
This is an inclusive and welcoming team that works with young people that have been in care or currently still are from the age of 16 up to the age of 25, if this is requested. This include young people who were born in the UK and those who entered the country as Unaccompanied Asylum-Seeking Children.
The Team consists of a mix of Social Workers, Personal Advisors and Specialist Workers. The main difference is that Personal Advisors will start working with you when you become an adult after turning 18.
Every 6 months, as a minimum, you and your Social Worker or Personal advisor will complete your Pathway Plan. You will decide what goals you want to achieve and how we can support you. We will regularly look at your Pathway Plan to see whether you met your goals or whether you need more time or have a brand-new goal all together.
We are committed to helping you achieve your goals and making sure that you have the support of other professional and partner agencies if needed.
Enfield Care Leavers Service is located at Thomas Hardy House, 39 London Road, EN2 6DS. It operates from Monday to Friday between 09:00 and 17:00 except of Fridays when the office closes at 16:45.
You can reach us by contacting the office reception number 020 8379 8200 or calling the our Duty Team on 020 8379 3418.
In case of emergency outside normal working hours or during the weekend you can still access support by contacting Enfield's Emergency Duty Team on 020 8379 1000.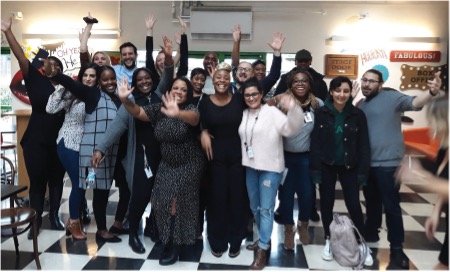 WE WANT YOU TO FLOURISH AND SUCCEED IN ALL THAT YOU DO, WE WANT THE BEST FOR YOU & WE HAVE HIGH ASPIRATIONS FOR YOU.