This goal is about supporting you to know what you are entitled to as a care leaver as well as being able to use the right channels to make a complaint or suggestions for improvement.
We want to EMPOWER YOU to play an active part in your community, allowing YOUR VOICE TO BE HEARD.
The Hub aims is not only to provide you with a wide range of information and services for you to access, it is also aimed for you to have a space where you can lead activities and sessions on areas that are important for you.
The online version of the Hub also provides a Feedback option here where you can tell us, your views on the Service we provide, your compliments, complaints or suggestion to help us provide you with a Service that works for you.
COMMENTS, COMPLIMENTS OR COMPLAINTS
We welcome your views on the Services we provide through our Hub here. However If you wish to formalise a complaint please liaise in first instance with your Personal Advisor or Social Worker. Most problems can be resolved by having an honest discussion about what you are unhappy with.
You can access more information about the Council's complaint process and how to formalise your complaint at Enfield's website: https://new.enfield.gov.uk/services/children-and-education/help-and-support/childrens-social-care-complaints/. You can also contact the Council's main switchboard on 020 8379 1000 if you prefer to do this verbally.
KRATOS (Children in Care Council) 16-25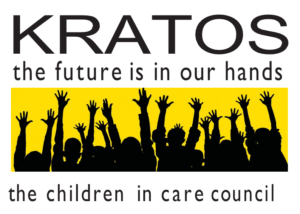 KRATOS hosts monthly sessions to support care leavers in areas such as money management, cooking, budgeting and health. This group gives feed back about services and participates in consultations on a wide range of issues.Older members of the group also get involved in peer mentoring the younger members and act as really important role models.
Some members take part in interviews for people applying to work in Children's Services. These participation opportunities make sure that the views of children and young people, both in and leaving care, help shape the strategies and services that affect them. The group is supported by a dedicated participation consultation officer. Group members attend cross London children in care council meetings and contribute to the ongoing dialogue around corporate parenting both locally and nationally.
ENFIELD YOUTH SERVICE (16-19 or 16-25)
Enfield Youth Development Service promotes young people's personal and social development and will enable you to have a voice, influence change in your community and society as a whole. They can help you to build your resilience, character and give you the confidence and life skills you need to live, learn, work and achieve.
Their work focuses on your personal and social development, your skills and attributes, rather than to 'fix a problem'. Their work is an educational process that will help to engage with you in a curriculum that deepens your understanding of yourself, your community and the world in which you live. This will ultimately supports you to proactively bring about positive changes.
ADVOCACY (16-25)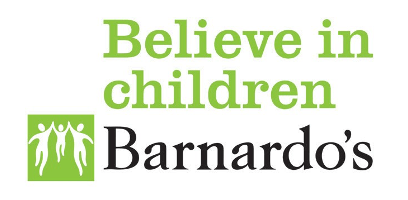 Sometimes it's important you access support from an independent Advocate if you feel you need help to make sure that people making decisions about your life are listening to what you have to say. Enfield Leaving Care is working in partnership with BARNARDO's in order to provide you with this Service and help you to:
Express your wishes and feelings in
Contribute to the plans and decisions being made about
Make a complaint
Understand your rights and entitlements
You can ask your Social Worker or Personal Advisor to support your referral or contact Barnardo's directly:
Freephone 0808 800 0017

Telephone 0208 768 5058

ACCESS TO RECORDS
You have the right to access any information about you that we are keeping in our records/your personal file. You can be supported to access your file via your allocated Social Worker or Personal advisor. Access to your files may be a very difficult situation for you to go through, this is why your SocialWorker or Personal Advisor will be there if you want to support you in the process.
If you are not getting an active Service from Leaving Care You can still ask for a Subject Access Request (SAR) to provide information we have about you, under the Data Protection law in the UK. You can do this by processing a request via Enfield Council's website:
https://new.enfield.gov.uk/contact-us/ask-for-information-we-have-about-you/
They will send you the requested information within one month of your request.
ACCESS TO ID DOCUMENTS
It is very important that you have proper identification available when you become an adult. We will ensure that you have a passport, or other form of identification especially if you are an asylum-seeking young person, by the time you leave care. We will also make sure that you have any other documents including your birth certificate, and your national insurance number so that you can prove who you are when you are applying for jobs or if you claim any benefits when appropriate.
CARE LEAVERS CELEBRATION EVENT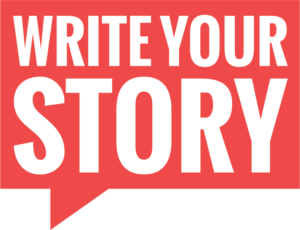 Since 2019, we are proud to celebrate annually your achievements in line with the National Care Leaver's Week, which normally falls at the end of October. In doing this, we aim to put together for you an event based on your future goals. This is a day to raise your aspirations for a successful future.
ENFIELD PLEDGE TO CARE LEAVERS
Enfield's original Pledge to Care Leavers has been renewed following consultation with Enfield Care Leavers during the Care Leavers Celebration Event held in Oct 2022.
We welcome the clear statement from the Care Leavers who attended the event on the things which are most important to improve the experience of children in care and care experience to people.
Specifically, we pledge, in our written policies, procedures and practices, to take clear steps to ensure that all the services we deliver will demonstrably:
Promote more love in the care system including displays of positive physical affection;
Ensure care experience people are regarded and treated as individuals worthy of respect and to promote that respect wherever we can, regardless of any discriminatory factor or. disability;
Ensure that relationships are seen as central to all our policies and procedures to support children in care and care experienced people;
Take clear steps to improve stability and continuity in the lived experiences of people in care;
Emphasise the importance of working with our partners and young people to raise awareness of need and improve support for the mental health and well-being of children in care and care experienced people in our local area;
Recognise in our daily work that the impact of care experience does not end at 18 or 21 or even 25. We will engage with you, seek your views and review our practice to remove age restrictions on support wherever we can;
Protect, promote and where necessary rebuild family and community connections and help those young people for whom we are responsible to understand their personal history;
Make sure that young people in our care are routinely engaged, consulted and have a real saying their own lives prior to decisions being made (whenever possible) and provide them with opportunities for growth i.e. sporting activities, careers support.
Ensure that young people in our care are properly and fully informed of their rights and responsibilities and offer advocacy to ensure they receive them; and
Listen to the voice of children in care and care experience people of all ages and always consult them about changes to services and support.
| GOAL 5: ACCESSING INFORMATION | Contact Details |
| --- | --- |
| CHILDREN'S COMMISIONER offers advice and support for young people in care and care leavers. | Tel: 0800 528 0731 Email: help.team@childrenscommisioner.gov.uk |
| IMMIGRATION AND ASYLUM | Contact Details |
| --- | --- |
| EU SETTLEMENT SCHEME If you are an EU, European Economic Area (EEA) or Swiss citizen, you have at least until the 31st Dec 2020 to apply for settled status in the UK. | You can apply via www.gov.uk/eusettlementscheme |
| BRITISH RED CROSS If you are a refugee, asylum seeker or vulnerable migrant, the British Red Cross may be able to help you. They have a range of services tailored for young people age 16 to 25 including their international family tracing service. | You can get more information by visiting https://www.redcross.org.uk/ |
| REFUGEE COUNCIL works with refugees and asylum seekers to improve their lives. They provide support through different projects and advice to refugees and asylum seekers. | General enquiries: 020 7346 6700 https://www.refugeecouncil.org.uk |
| MIGRANT HELPLINE providing advice, guidance and support to asylum seekers, refugees and victims of modern-day slavery and human trafficking. | www.migranthelpuk.org Email: info@migranthelpuk.org Free asylum helpline (open 24/7/365): 0808 8010 503 |
| CORAM MIGRANT CHILDREN'S PROJECT offers free and confidential advice on the rights of migrant children and young people and issues affecting them, including children who are separated and those in families. They also provide direct face to face advice and representation in Greater London, working to help young people address their immediate needs, such as assisting with access to local authority support, but also the immigration issues that underlie their exclusion from mainstream services. | https://childrenslegalcentre.com |
| SHPRESA is a user-led organisation that promotes the participation and contribution of the Albanian-speaking community in the UK as well as enable its users to play a positive and active role in the Big Society | http://shpresaprogramme.com Tel: 020 7511 158 |
| PARTICIPATION IN SOCIETY AND INFLUENCE | Contact Details |
| --- | --- |
| DRIVE FORWARD provides space for Care Leavers to play a significant and active role in improving experiences for both their peers and the next generation of care-experienced people. After a discussion about the shared grievances of housing in London, Drive Forward's ambassadors came together and founded the Policy Forum Group. | https://driveforwardfoundation.org Tel: 0207 620 3000 |
| BECOME aims to listen to people with experience of care to identify problems and find solutions to improve the care system. | Tel: 0800 023 2033 https://www.becomecharity.org.uk |
| ENFIELD YOUTH PARLIAMENT is an elected group of young people between 11-19 (up to 25 with learning difficulties or disabilities). They represent young people from the four Area Youth Forums. | http://www.ukyouthparliament.org.uk |